Coming Off of the Smith Rock Post Eclipse Slump
August 22, 2017
If you were here at Smith Rock State Park for the Total Solar Eclipse, you'll know what it feels like right now. You just experienced a soul touching event in one of the most soul touching places on the planet and you have no adequate words for the friends and family that did not share it with you.
The park management team and its incredible team of volunteers pulled off an amazing feat to allow 2500-3000 people to enjoy the day without incident thanks to intense planning. At 5:30 AM the temporary gates opened to a stream of people walking or driving in from the over 800 cars parked along Wilcox and 17th streets. By 6:50 AM the gate closed when the parking lots were at capacity. We all owe them our gratitude!

Here's a few scenes from the day.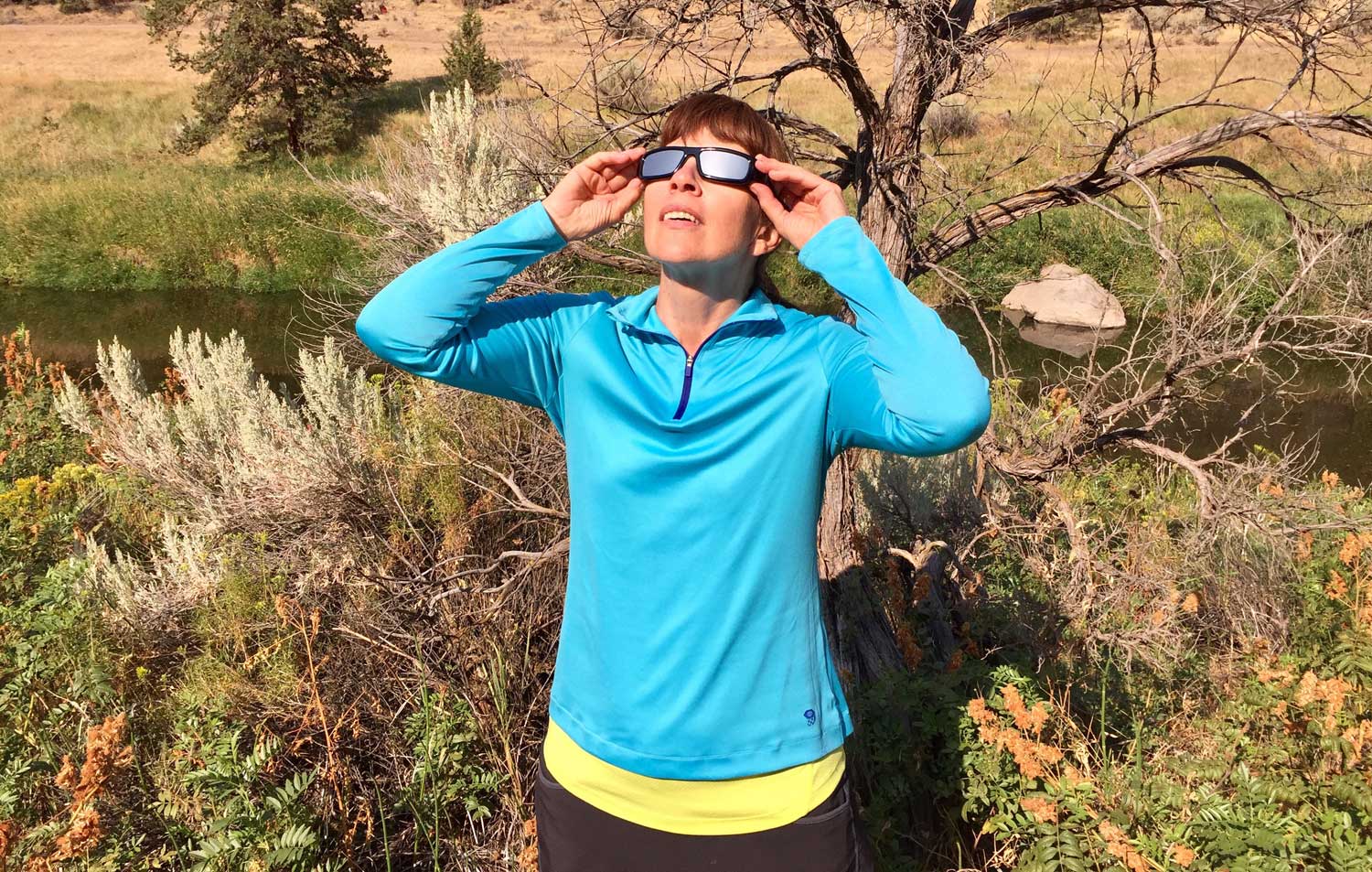 Watching a partial eclipse or even watching it from an RV parking lot in a flat space in the Totality Zone just cannot compare to being in a magical place like Smith Rock. Those of us that were transformed by the experience are just now returning to the "real" world with a shift in our inner space. Describe what you felt in Comments below and feel free to share pictures or video with us on our Facebook page.