Giving Back to Smith Rock, Then Forward
April 30, 2019

The spirit of Smith Rock is something hard to put your finger on. It's been described as soul-filling—a deep connection to the volcanic energy that formed its walls, and the river that shaped its valley. Maybe that's why 226 volunteers joined the park staff this year at the Smith Rock Spring Thing to give something back to this magical place. This weekend was no exception, but it was more than expected. One of those times when all the bad stuff in the world melts away with a simple act of kindness.
When one of the volunteers reported all her climbing gear, as well as prizes she had won had been stolen during the evening festivities, the volunteer community sprang into action. Within minutes of our Facebook post, organizers and team leaders of the Spring Thing wanted to help make things right by replacing the stolen gear.
We found out pretty quickly that the thief had decided on only one piece to keep, the Black Diamond harness that she had just purchased. The rest was strewn over a fence and collected by Smith Rock Park staff. Then it was a few hours of ping-ponging between multiple offers of help to zero in on replacing her BD harness. By the end of the day, she was connected with a new harness from the source, Black Diamond.
After weeks of organizing, then hours of the event itself, these members of the Smith Rock Group could have chosen the typical event organizer response—"we are not responsible," but they didn't. Instead they chose to help. The spirit of Smith Rock, in action.
Special kudos to Ian Caldwell, Justin Brown, and Chris Hatzai for stepping in and stepping up. And kudos of course to the remaining 223 that gave hours back to this place they love so that all may continue to benefit.
Next time you come to Smith Rock, pay it forward.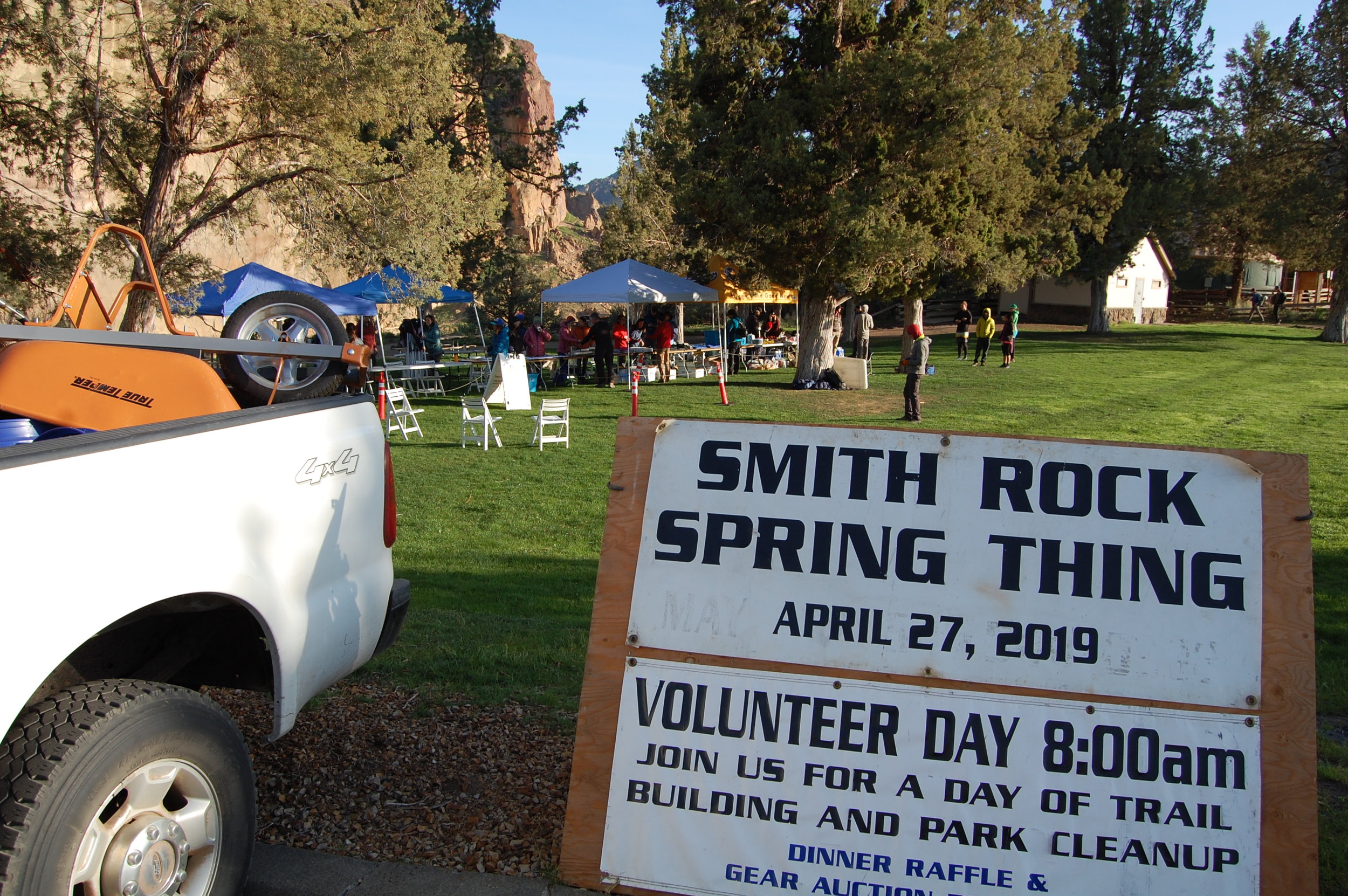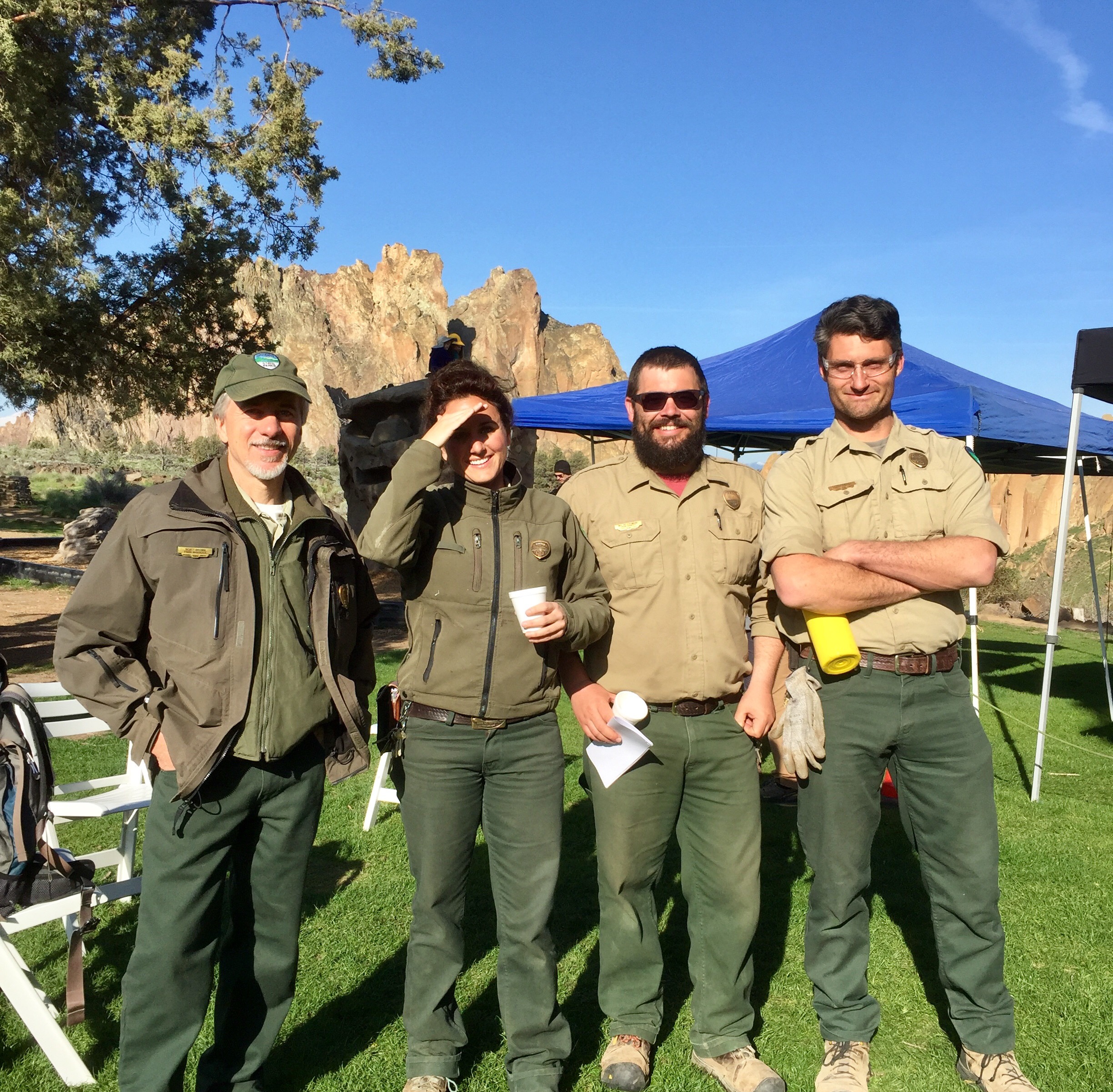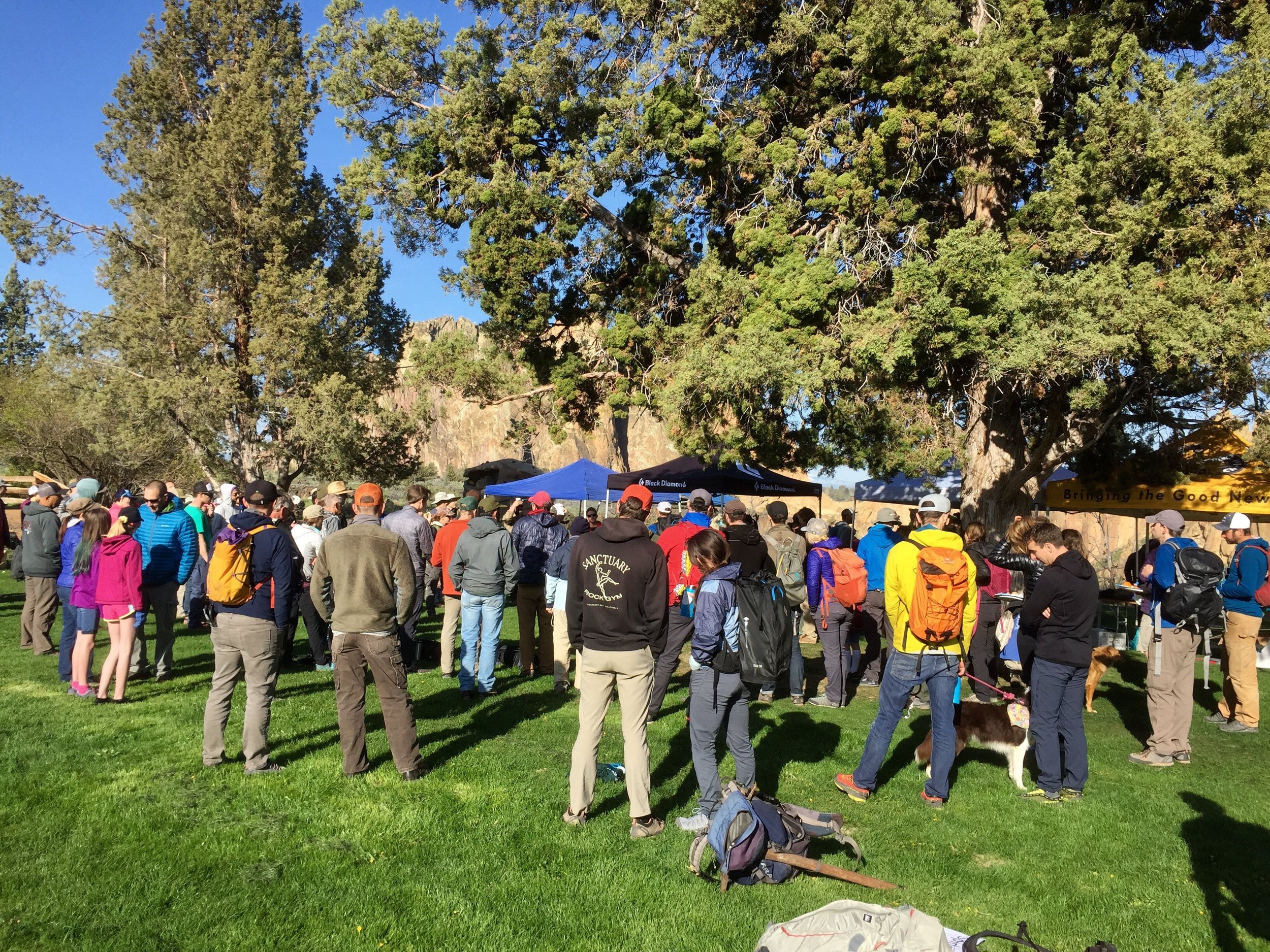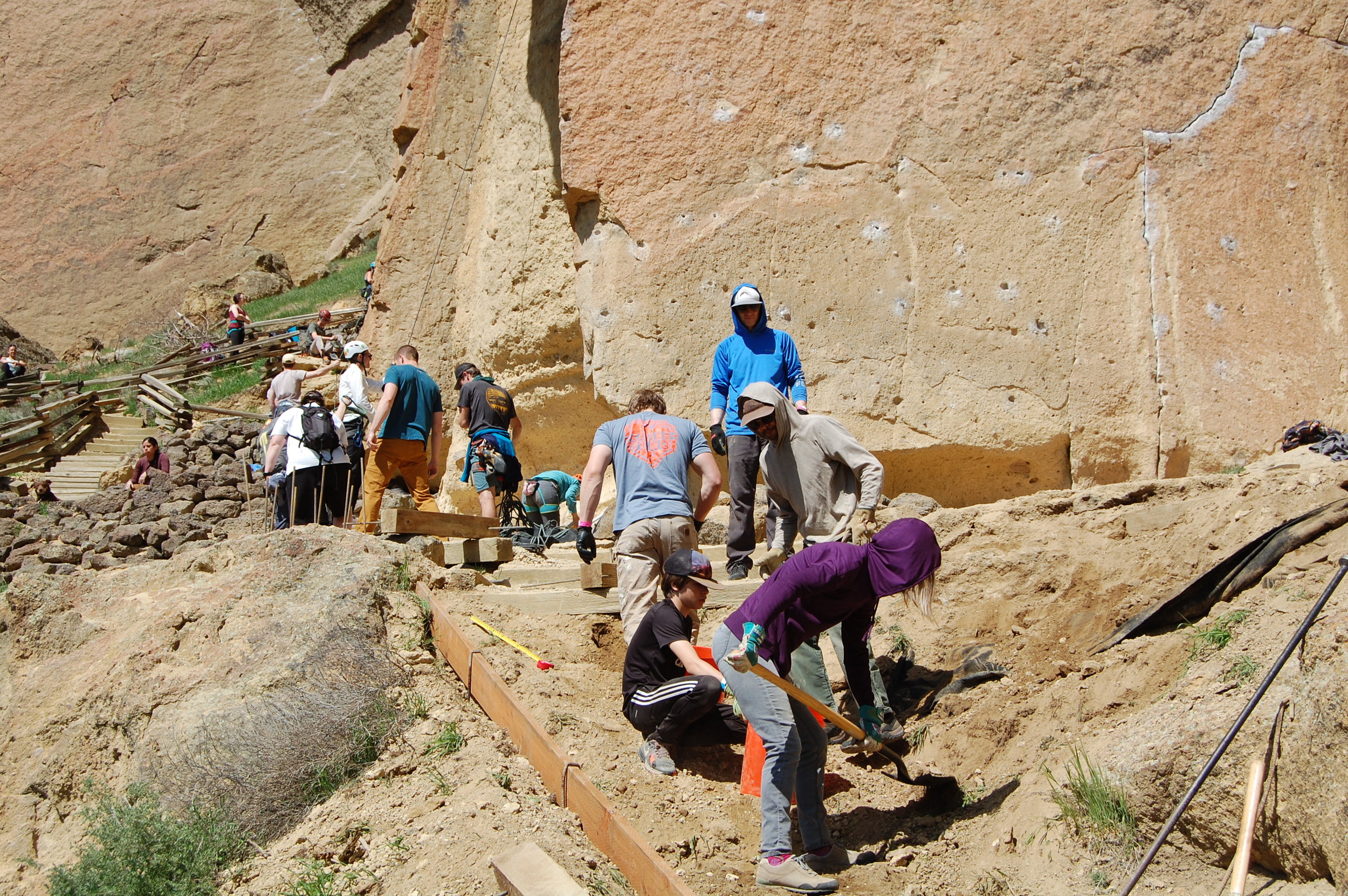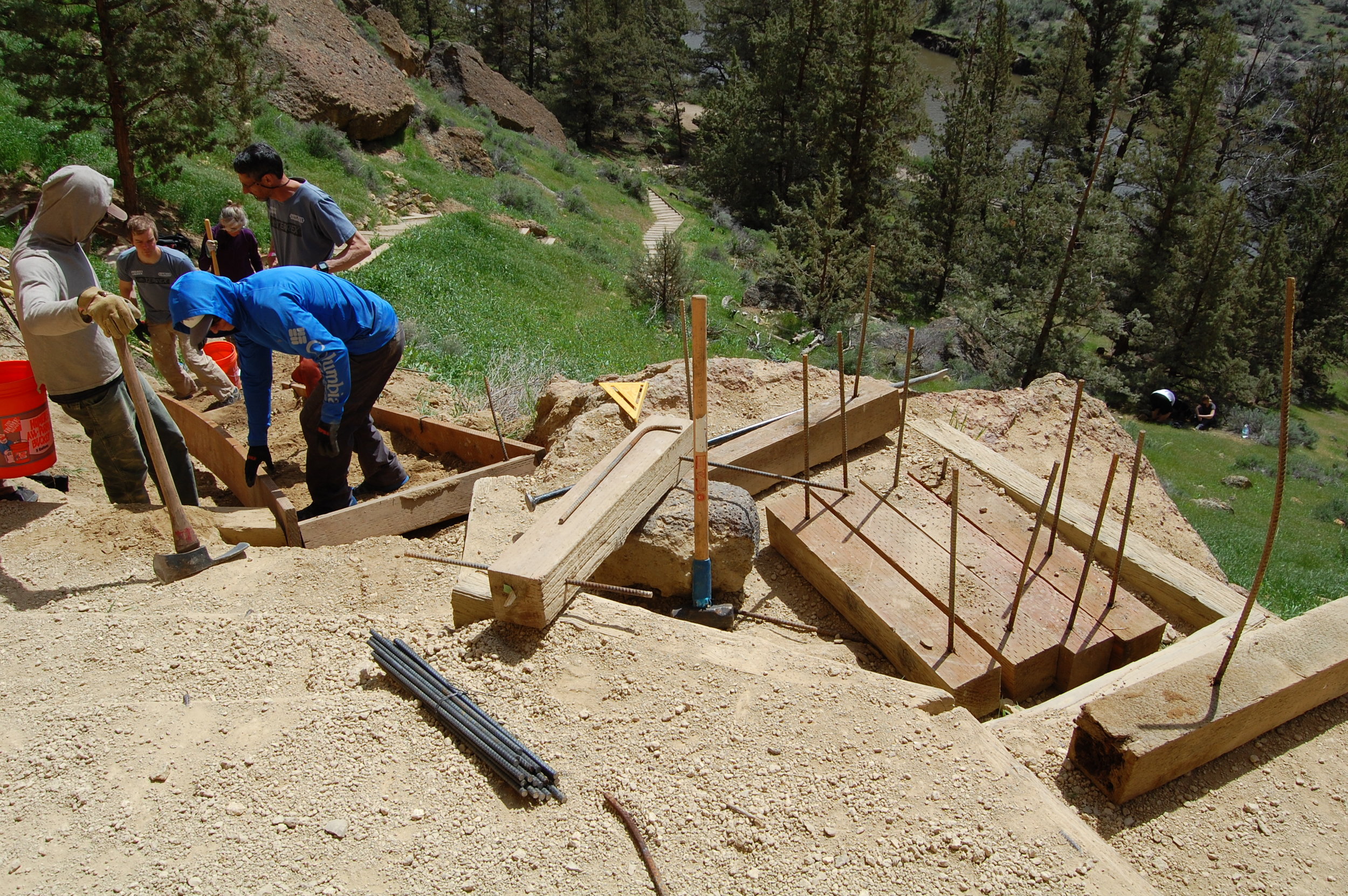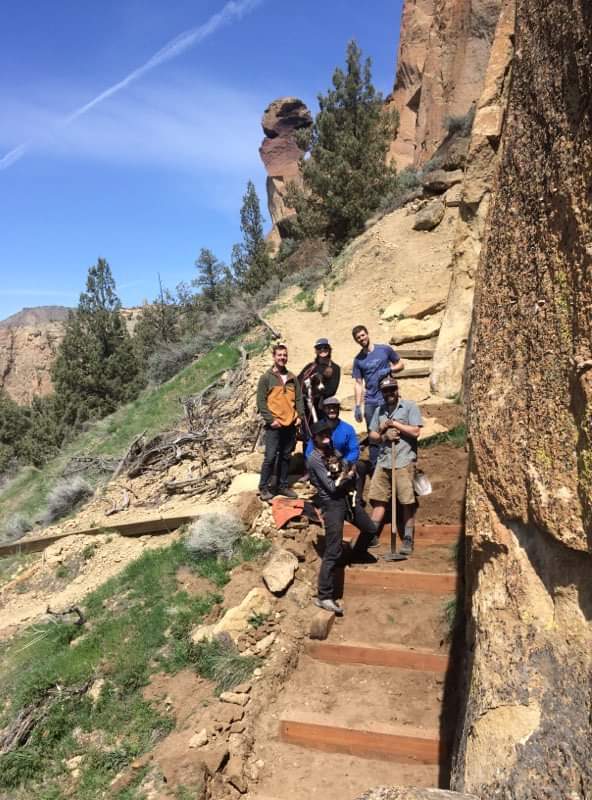 Slideshow images courtesy of Ian Caldwell, The Access Fund, and SmithRock.com. Banner image courtesy of The Access Fund.